Welcome to
Showcase Sunday
, hosted by Books, Biscuits and Tea. The aim of this event is to showcase our newest books or book related swag and to see what everyone else received for review, borrowed form the libraries, bought in bookshops and downloaded onto eReaders this week. For more information about how this feature works and to join in, click here.
Won in a giveaway: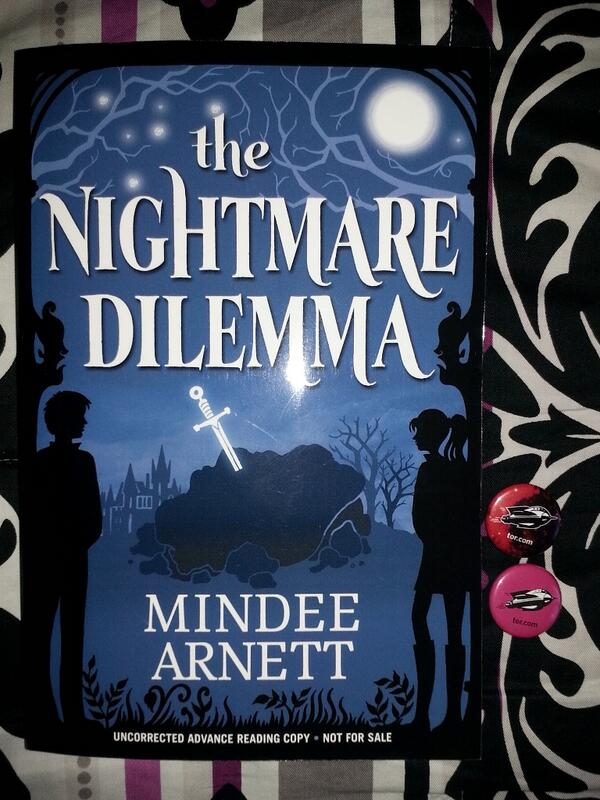 The Nightmare Dilemma!! *flails* I cannot believe I won this!! Thank you SO MUCH Tor Teen! I cannot wait to dive into it! :D
For review:
If you dropped by last week, you may have noticed me fangirling over the paperback ARC I got of Killer Frost. Well, this week I also got approved on Netgalley for the e-book! :D To say the least, you can never have too much Logan Quinn ;) Thank you K-Teen!
Book swag:
This Avalon/The Nightmare Affair swag I got from Mindee Arnett... THANK YOU! I was actually not expecting all The Nightmare Affair stuff, so I was pleasantly surprised! I love it!
Bought:
This e-book I got earlier this week when it was free on Amazon :) It's got Greek mythology in it :D
What bookish things did you get this week?