Binge Watchers is a very fun meme hosted by Michelle from Because Reading is Better Than Real Life and Stormi from Books, Movies, Reviews, Oh My! This meme is perfect for anyone who loves to binge watch ALL the things, and honestly, who doesn't? Lol. You can talk about what you've watched, what you're currently watching, and even what's on your watchlist! Anything and everything goes, basically! There is no specific format you have to follow and this meme only happens every other week! For more info you can go here!
Today I wanted to talk about some TV shows I have on my watchlist. These are all mostly taken from my Netflix watchlist, because that's just easier. Lol.

First up, A Series of Unfortunate Events.




I actually never read the books, but I love the premises of it. I just haven't gotten around to it. Lol.





I don't watch very much anime, but you may know that one of my favorite shows ever is Dragon Ball and it's sequels! I have also seen and absolutely loved Death Note, so now I am trying to get more into anime. One day I went through all the anime options Netflix has, and AJIN:Demi-Human is the one that caught my attention! It sounds really cool!





I've heard so many good things about Black Mirror! I hear it's very dystopian-ish and weird, so I am excited to watch it!





A serial killer who kills killers and works for the police... um, YES PLEASE! That is all. Lol.





Ever since The Good Place was announced it intrigued me. Plus it looks really funny!





Penny Dreadful is horror with classic literary monsters... just, YES! It's right up my alley!





And the last one is Sherlock. This one is mostly on my watchlist because of SuperWhoLock. Never heard of that? It's basically Supernatural, Doctor Who, and Sherlock combined into one fandom... I guess? Lol. You guys already know how much I love Supernatural, but I have also seen the first couple of seasons of Doctor Who and really liked it. So now I just need to get a start on Sherlock! But also, I just really liked Benedict Cumberbatch and mysteries, so... Lol.
What I watched this week:

Speaking of...




I am currently on 5x06, I Believe the Children Are the Future, of my re-watch, and we are at the beginning of the apocalypse! I watched one season since the last Binge Watchers post, and here are a couple of things that happened while a was watching today alone...




Silly Cas...




And that's right, Paris Hilton. LOL. Oh man, I love this show.


My brothers and I also caught up (well, mostly caught up, because we still have two episodes on the DVR) on Dragon Ball Super!




I particularly loved these 6 or so episodes that we saw because we saw Vegeta caring! He isn't a touchy-feely person, so when he does these small gestures...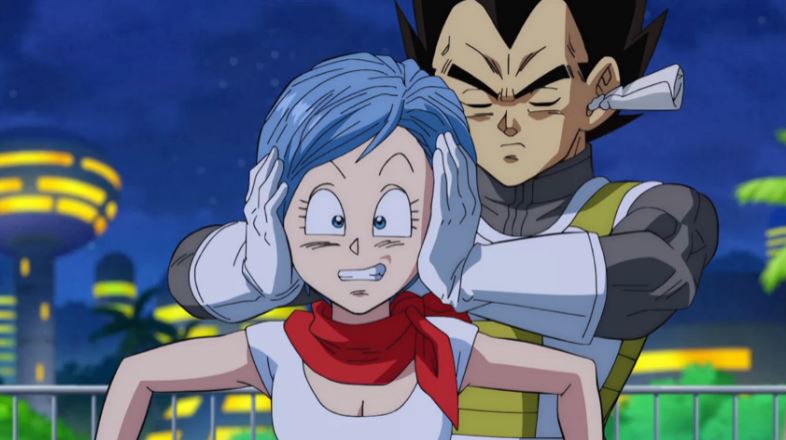 ...it melts my heart! There were many parts of Vegeta caring for his wife and being jealous...




It gave me life (and also made me swoon) See, this asshole really does love his wife!




😍😍😍

And one of my favorite parts was this:




And then Vegeta tries to shrug her off by telling her that she knows he doesn't like her sneak attacks... Puh-lease, Vegeta! You're such a liar! Lol. This was just adorable! I love this couple!
💗💗💗
Have you seen any of the shows on my to-watch list? If so, what do you think of them?
What are you watching this week?