Binge Watchers is a very fun meme hosted by Michelle from Because Reading is Better Than Real Life and Stormi from Books, Movies, Reviews, Oh My! This meme is perfect for anyone who loves to binge watch ALL the things, and honestly, who doesn't? Lol. You can talk about what you've watched, what you're currently watching, and even what's on your watchlist! Anything and everything goes, basically! There is no specific format you have to follow and this meme only happens every other week! For more info you can go here!
The last time I posted I totally forgot to mention my little binge watch of Dragon Ball Super!




I'm watching the English dub version that comes on Cartoon Network every Saturday, but I sometimes let these stockpile and then watch a couple of them at a time. Two weeks ago I think I watched 4-5 episodes, and the last one I watched was 2x26. 2x27 is actually the last episode in the Frieza season, and I am happy to report that this battle didn't take 46 episodes (or however long that fight was) like it did in DBZ! 😂




Anyway, this battle is totally serious guys...


Tail biting is Goku's go-to move...


Goku tried his best and now, hopefully in the next episode, it will be Vegeta's turn to take on Frieza, yay!




Vegeta is my absolute favorite! Don't ask me why, I know he's a total asshole, but I just love him! He tries to act so flippant, but deep down he loves his family so much!




💗💗💗


I also finally watched the first 4 episodes of Raven's Home and so far I really like it! I mean, I'm not the biggest fan of the new kids, I'm mostly here for Raven and Chelsea, but overall it's pretty fun!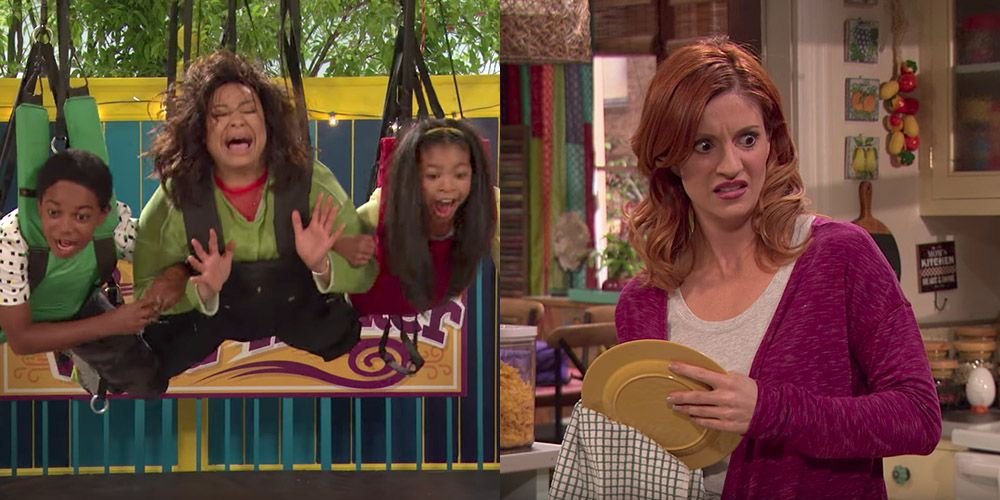 Another TV show I started watching was American Ripper on the History channel. I let a couple of episodes stockpile once again, and I binge watched the first 5 last week. As I finish writing this post Tuesday night, I am actually watching the latest episode live! I am loving this!!

So, this is basically a documentary about the descendant of H.H. Holmes (America's first serial killer) trying to prove that his great great grandfather was actually Jack the Ripper! I actually don't watch these type of TV shows, like at all, but I just found the premise of this incredibly interesting, and so far it has not let me down! I mean, they haven't found any physical evidence thus far, but there are too many crazy coincidences to dismiss this theory! I never thought about it, but it actually makes sense! If you like this sort of TV show, I highly recommend this one!


And on my Supernatural rewatch, I am currently in the middle of 3x11, Mystery Spot!




Another classic episode! I love this one! Poor Sammy though...




LOL
So, I know this meme is meant for TV shows, but it was Sharknado week on Syfy not that long ago, and you bet I marathoned the hell out of that!




I watched all the Sharknados plus other dumb Syfy shark movies, including 5 Headed Shark Attack! It was good fun! 😊
What are you watching this week?