Welcome to The Sunday Post hosted by Kimba @ Caffeinated Book Reviewer, where I talk about what is going on in life and the blog, and show you all the bookish things I got that week! Let's get started!
So my shoulder is still hurting a bit--I actually think it's doing much worse than last week, lol. But it's definitely better than a month ago.

Yesterday I was going to post a giveaway 'cause it's my blogoversary month, but then I got distracted... 'cause I bought a car! When I went out yesterday I never expected that I was going to buy a car, but it happened (and I needed it!) and I am very excited! As for the giveaway, I'll try and post it sometime this week :)

Things I watched:

This week I watched Doctor Who, weeee! I actually watched episode 1 of season 1 a while ago, but then this week I finally felt like watching some more 'cause it was quite fun. But then this happened:




UGH! But anyway, I managed to borrow season 1 and watched about 5 more episodes or so, and I really like it! I am not completely hooked like I was on Arrow and watched season 1 in two days, but I am very much enjoying it! I am actually really looking forward to the David Tennant Doctor 'cause I watched Jessica Jones and really loved him in that (even though he was the villain, he was amazing!)


Nail art:


So this is the nail art design I was wearing last week (right now, I'm wearing something different, again, haha). And I really love it, especially 'cause it was so simple! It was simple because I cheated and used a nail vinyl, hehehe, this one right here in particular. I love vinyls! For the colors, I used a silver polish and this nail polish, which I am in love with! It's so pretty!
Posts you may have missed:


It's Monday! What Are You Reading? #70 | Review + Giveaway: Blackheath by Gabriella Lepore

Reviews:


Freebies:
[Click the image to take you to the Amazon page! But check the price first to make sure it's still free!]
For Review: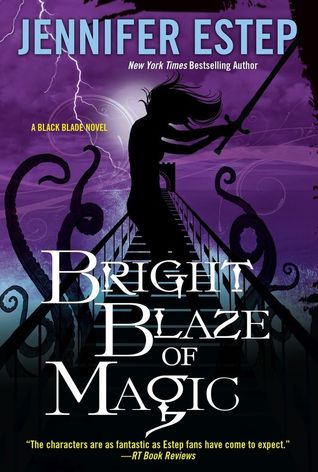 Thanks so much to Sourcebooks Jabberwocky for Finders Reapers and to Kensington for Bright Blaze of Magic! I cannot wait to read Bright Blaze of Magic in particular, ahhh! SO exciting! I cannot believe this series is over! D:
How was your guy's week? Get any bookish things? Let me know in the comments below or leave me a link to your post!