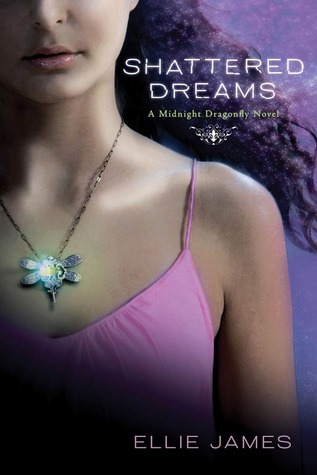 Title: Shattered Dreams

Series: Midnight Dragonfly #1

Author: Ellie James

Publication date: December 06, 2011

Published by: Macmillan--St. Martin's Griffin

Source: the publishers via Netgalley (Thanks!)

Add it to your Goodreads shelf

Buy it: Amazon| Book Depository

Synopsis:

Sixteen-year-old Trinity Monsour wants nothing more than to live a normal life. But that isn't as easy as it seems. Trinity is different. She is special. She sees visions, and for those she's seen, it's already too late.



Trinity arrives on her aunt's doorstep in New Orleans with virtually no knowledge of her mysterious heritage. She begins settling into life at a new school and even starts making friends. But all too quickly her dreams accelerate; twisted, terrifying visions of a girl locked in a dark room. And when the head cheerleader, Jessica, goes missing, Trinity knows she has no choice but to step forward with what she's seen.



But people believe that Trinity has information about Jessica's disappearance not because of a dream, but because she is involved. She is kind-of dating Jessica's ex-boyfriend, Chase, and Jessica did pull a nasty prank on Trinity. Revenge seems like the likeliest scenario.



Nothing prepares Trinity for the dark odyssey that ensues while searching for Jessica, including the surprising romance she finds with Chase, or the shocking truths she learns, not just about the girl who has gone missing, but the past that has been hidden from her.
My rating:
★★★★☆
I really like books like this...where the main character has some super cool supernatural ability. Supernatural abilities, and how they work, always fascinate me! In this case Trinity sees visions...of the future you could say. These visions were very descriptive and kinda creepy, but I loved them!