[Images take you to books' Goodreads page!]
What I finished reading this past week: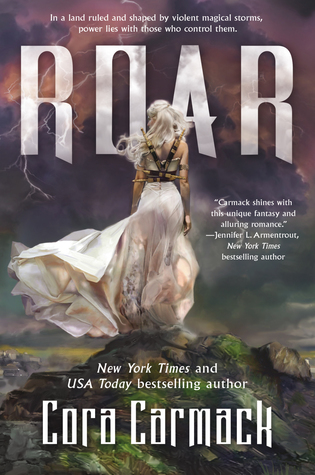 I FINALLY finished Roar, and... it was not that great, to be honest. Apparently everyone loved the romance in this book, but personally, I thought the love interest was a goddamn prick! He's the type of guy who doesn't take no for an answer and invades that main characters space without permission and it's supposed to be cute and flirty BUT IT'S NOT! Anyway, while this book was overall not for me, there were a couple characters I liked and I really liked the premise and magic.

The MG novel Beanstalker I actually loved! It was very funny, and twisted fairy tales in a new, fun, spooky way! It was just so much fun!I just finished this one yesterday, so I don't yet know what I'll be starting next.
What are you reading this week?