[Images take you to books' Goodreads page!]
What I finished reading this past week:


I read the last of the Elemental Assassin short stories, and I loved them! One was in the POV of Jo-Jo and Sophia, the next in Bria's, and the last one in Mab's. It was very interesting to read all these different POVs.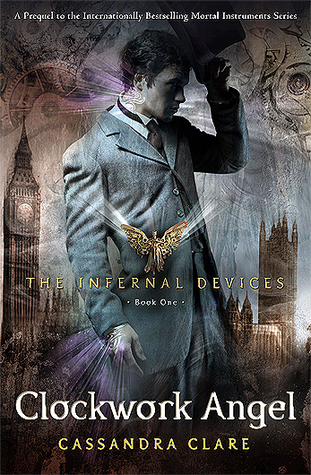 I also finished my re-read of Clockwork Angel and... I actually think I loved it even more on the second time around! As for the witchy read, that one was very cute and fun--I really liked it.
Currently reading:


So, I was going to start Thread of Death up next, but I decided I was still in the mood for something witchy, so I've decided on Crushed! Now, I haven't yet started it as I write this Sunday night, but I definitely will as soon as I finish writing this!
Up next:


Thread of Death is the last novella/short story I have left to read before I start back up with the books! I'm on book 6, By a Thread. Masked is a review book, and then Clockwork Prince is up next in the Shadowhunters buddy read! Unfortunately, we aren't starting that one until October and I just want to read it NOW! Lol. I am definitely starting Clockwork Prince as soon as October 1st rolls around! Lol

I am also thinking about starting another Fear Street book, but I don't know which one just yet, lol.
What are you reading this week?