Welcome to The Sunday Post hosted by Kimba @ Caffeinated Book Reviewer, where I talk about what is going on in life and the blog, and show you all the bookish things I got that week!
What I've been doing:

Just nonstop reading. That's it. Lol.

What I've been watching:

I watched a couple of my favorite movies in these last few days.




I LOVE Thirteen Ghosts! It is one of my favorite horror movies! And to this day it still kinda freaks me out, tbh. I also just finished watching Predator, another movie I love!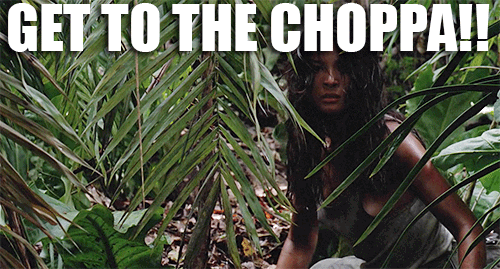 And I'm also hoping to watch some of the Final Destination movies this weekend since I have all 5 films now! I love this franchise!


Nail art of the week:


I just did this as I was watching Predator!
Reviews posted this week:
Other Posts:
Library Loot:
How was your guy's week? Get any bookish things? Let me know in the comments below or leave me a link to your post!