I haven't done one of these in a while, heh :)
Books Read:
Not too bad, considering I read these in like two weeks! :)
And my favorite book of the month was...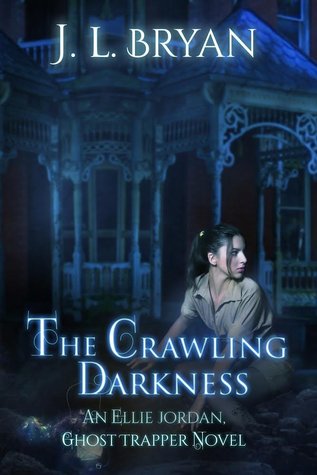 With out a doubt, this one! It was SO amazing! I highly recommend this series, especially if you like horror or ghostly type of books! So good!
Books Reviewed:
Don't Expect Magic (Magic #1) by Kathy McCullough

★★★★☆


The Demigod Files (Percy Jackson and the Olympians) by Rick Riordan

★★★★★


How to Destroy the New Girl's Killer Robot Army by Mick Bogerman

★★★★☆
Undead by Kirsty McKay

★★★★☆


Soulprint by Megan Miranda

★★★★☆


The Crawling Darkness (Ellie Jordan, Ghost Trapper #3) by J.L. Bryan

★★★★★
Other Posts:
Winter 2015 Mythology Review Link-Up
Page Corner Monster Bookmarks Tutorial (Updated!)
2015 Book Blog Discussion Challenge
Bookish Discussion: Where I Get My Books
Bookish Nail Art: With All My Soul by Rachel Vincent
Bookish Discussion: The Dreaded Reading Slump
2015 Mythology Reading Challenge
That's it for me! How was your month?