[Images take you to books' Goodreads page!]
Currently reading: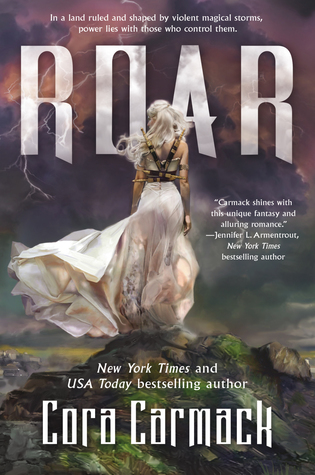 So I finally started this one, which is our group read for the month in a Goodreads group I'm part of. Join us maybe ;)



Fantasy and YA Addicted Book Club's currently-reading book montage
2196 members
This club is for anyone who loves YA and Fantasy books. Anyone who LOVES to read series and would like to join in on discussions. Books to be discussed will be chosen on a monthly basis. Participation in monthly discussions is encouraged.

Everyone's welcome!
Books we're currently reading
Roar

by

Cora Carmack

Start date: August 1, 2017

View this group on Goodreads »



Anyway, I'm not the biggest fantasy fan, but I really liked the premise of this book so I thought I'd give it a shot. And so far... it's freaking slow. Lol. It actually started picking up pace, but I haven't read it in like two days! Ooops! I was meaning to read at least one chapter per night before I go to bed, but with work and all I've just been exhausted and gone straight to bed. Hopefully in the next couple of days I'll find some time to read it since it is starting to get interesting.
What are you reading this week?