As you may have noticed (annoyingly so, probably. Lol. Sorry not sorry!), I've been reading a ton of Fear Street lately. I just love it. So I thought I'd compile a list of summer-y Fear Street books to get you ready for...





I've got 8 books for you and I have read them all, so I can confirm that they indeed, take place during the summer.


We've got a little bit of everything in these books! In Party Summer we have a murder mystery and Fear Family history! If you ever wondered what the deal is with Fear Street and the family it was named after, this books gives you a nice, concise explanation! I loved it!

In Lights Out we go to camp, but not everything is fun and games because there is a killer on the loose!

Next we get a bit of dangerous sleepwalking and possible magic in The Sleepwalker. Guys, Mayra keeps sleepwalking to Fear Street—creepy!

And while I haven't read Goodnight Kiss since I was in middle school, I do remember one thing: vampires!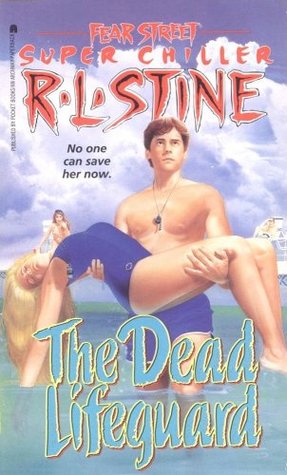 In this next set we get more murder mysteries and murder attempts! Yay! Lol. In Sunburn Claudia is invited to go on vacation to the beach with her friends from camp. Just the girls, no parents. But then accidents start happening and Claudia starts to wonder if they aren't accidents at all, but one of her friends is trying to get rid of her...

Lindsay returns to a country club for another year of lifeguarding in The Dead Lifeguard. But someone is killing off the lifeguards—is it one of them? And weird things are happening to Lindsey on top of this. Is the place haunted? Are there ghosts here? Is she the ghost?! OMG!

A nanny with evil psychic powers?! In One Evil Summer, Amanda believes the nanny of her younger siblings is evil! So evil, actually, that she's afraid she might KILL someone... someone like Amanda!

And last, we have High Tide! Adam keeps having recurring nightmares of the death of his girlfriend. She died in a water scooter accident, a horrible accident. But was it actually an accident? Because there's someone after Adam...


Out of all 8 books, my 2 favorite of the bunch are Sunburn and One Evil Summer. I enjoyed them all, but highly recommend these two in particular!

Have you read any of these books? What is your favorite summer read? (Doesn't have to be Fear Street, obviously. Lol)