Welcome to
The Sunday Post
hosted by
Kimba @ Caffeinated Book Reviewer
, where I talk about what is going on in life and the blog, and show you all the bookish things I got that week! Let's get started!
Nothing to report this week... I did record this Fall Out Boy concert that I found on TV and have been listening/watching it since I found it... Actually, even my little brother asked me today how long it was taking me to watch it 'cause it's been on so often, and I was like, "Uhhh, it's only one hour. This is the 4th day in a row I've watched it..." Haha. Don't judge me! I warned you I was obsessed ;) Anyway, I really like it 'cause they are SO good live and the concert is before their hiatus so it's all their older songs. (But don't get me wrong, I love their new stuff equally!)




I also watched some crappy horror movies that aren't even worth mentioning... Pretty slow week, in all.
Posts you may have missed:
It's Monday! What Are You Reading?
Reviews:
For Review: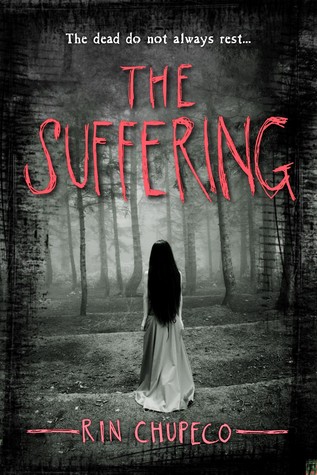 Thanks to Sourcebooks Fire for The Suffering! I'm actually really excited to read this! And thanks to Lawsome Books for Dead Girl Walking! I read this one last week and it was very interesting!
Bought


This past week I read the first book in this series and I absolutely loved it! So I went out and grabbed the next couple of books 'cause I'm feeling like binge reading this series. So good!
How was your guys' week? Did you guys get some awesome bookish things this week? Let me know in the comments below or leave me a link to your post!