You know, I'm really glad July is over 'cause that means fall is right around the corner--my favorite time of year! Yay!
Books read this month: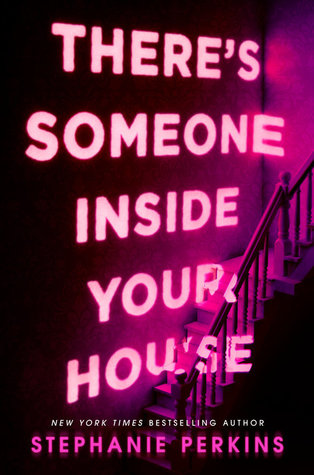 5 books is not bad (and I'm actually finishing up There's Someone Inside Your House as you read this! But I WILL finish it before the day is over! Lol)
And my favorite book of the month was...


This month choosing a favorite was easy. I read a lot of okay and good books. But only one book was absolutely amazing, and that was an Elemental Assassin book! I adore Gin Blanco and this series in general! And this book was awesome! I really need to read more of this series!
Books Reviewed in this month:


Clockwork Princess (The Infernal Devices #3) by Cassandra Clare |

★★★★★


How I Magically Messed Up My Life in Four Friggin' Days by Megan O'Russell |

★★★★☆


Broken Hearts (Fear Street Super Chiller #4) by R.L. Stine |

★★★★☆


Final Girls by Riley Sager |

★★★★★






Holding Court by K.C. Held |

★★★★★


Broken Date by R.L. Stine |

★★☆☆☆


Zeus: King of the Gods (Olympians #1) by George O'Connor |

★★★★☆


A Longtime (and at one point Illegal) Crush by Janette Rallison |

★★★★★






The Surprise Party (Fear Street #2) by R.L. Stine |

★★★★☆


Blue Eyes and Other Teenage Hazards (Pullman High #1) by Janette Rallison |

★★★★☆


All's Fair in Love, War, and High School (Pullman High #2) by Janette Rallison |

★★★★★






Revenge of the Cheerleaders (Pullman High #3) by Janette Rallison |

★★★★☆


Bad Dreams (Fear Street #22) by R.L. Stine |

★★★☆☆
Other Posts:
This month I finally got back into the swing of things with writing reviews and posting stuff! I'm proud of myself. Lol. Let's see if I can keep it up. Lol.