Welcome to The Sunday Post hosted by Kimba @ Caffeinated Book Reviewer, where I talk about what is going on in life and the blog, and show you all the bookish things I got that week!
What I've been doing:

Just work, although I did have a three day weekend this week so that was nice! Had Thanksgiving and that was good too. Idk, not much happened this week and I am okay with that. Lol. I did take one of my 15-year-old brothers driving yesterday and that was an adventure 😬 Lol. I also did a lot of Black Friday shopping... online because I don't dare venture out into the actual stores 😖 Lol.

What I've been watching:

I've been watching a lot of Christmas movies... Christmas horror to be exact 😉 I watched Santa's Slay (so ridiculous! It's one of my favorites! Lol), Once Upon a Time at Christmas (not that great), and as I am writing this on Saturday night I am watching the 1970s version of Black Christmas.




I also watched Pilgrim on Hulu which I really enjoyed! I am really behind on the Into the Dark series so I'm hoping to catch up this weekend.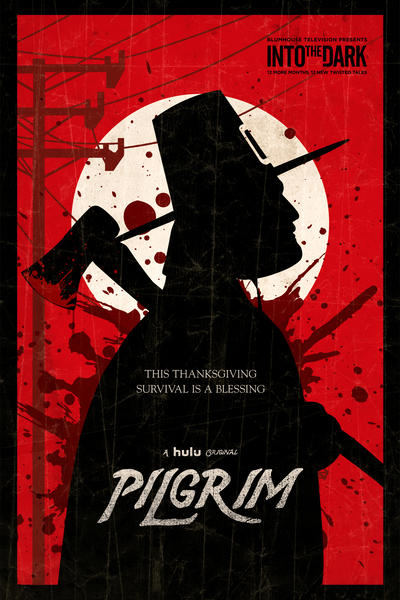 Nail art of the week:


I just finished doing this! I don't do a lot of nail art with chrome powders, even though I love them, because they work best with gel polishes and I just don't like them. Lol. But today I stamped some gel polish on, cured it, and rubbed some chrome powder over top (wish me luck getting it off in a week 😅). I did a little experimenting, and if you zoom in on the picture you'll see that the gold chrome is almost a little broken up and it looks a little bubbly in places, and that's because I used regular top coat over top (again, because I don't like gel polish. Lol). This is what happens when you mix chrome powders with regular nail polishes, but if you use ALL gel polishes you wouldn't have this problem. Your manicure would be beautiful and you'd be able to see your reflection in the chrome.




On this hand I used a a peel off base coat (which is water-based) right over the chrome before I put on my regular top coat, and you can see that the chrome is more smooth and pretty much intact. I'm a little bummed that my the design on my left hand got a little warped, but at least my right hand looks good? Lol. We'll see how it wears though since I am right-handed and I used a peel off base coat on that one. I'm also curious to see how hard it will be to remove the gel polish because this is the first time I use this stamping gel polish.
Reviews posted this week:
Other Posts:
Bought:


It's so beautiful and I love it 😭 I just adore the Shadowhunters!
How was your guy's week? Get any bookish things? Let me know in the comments below or leave me a link to your post!